Warisan Bonda Lounge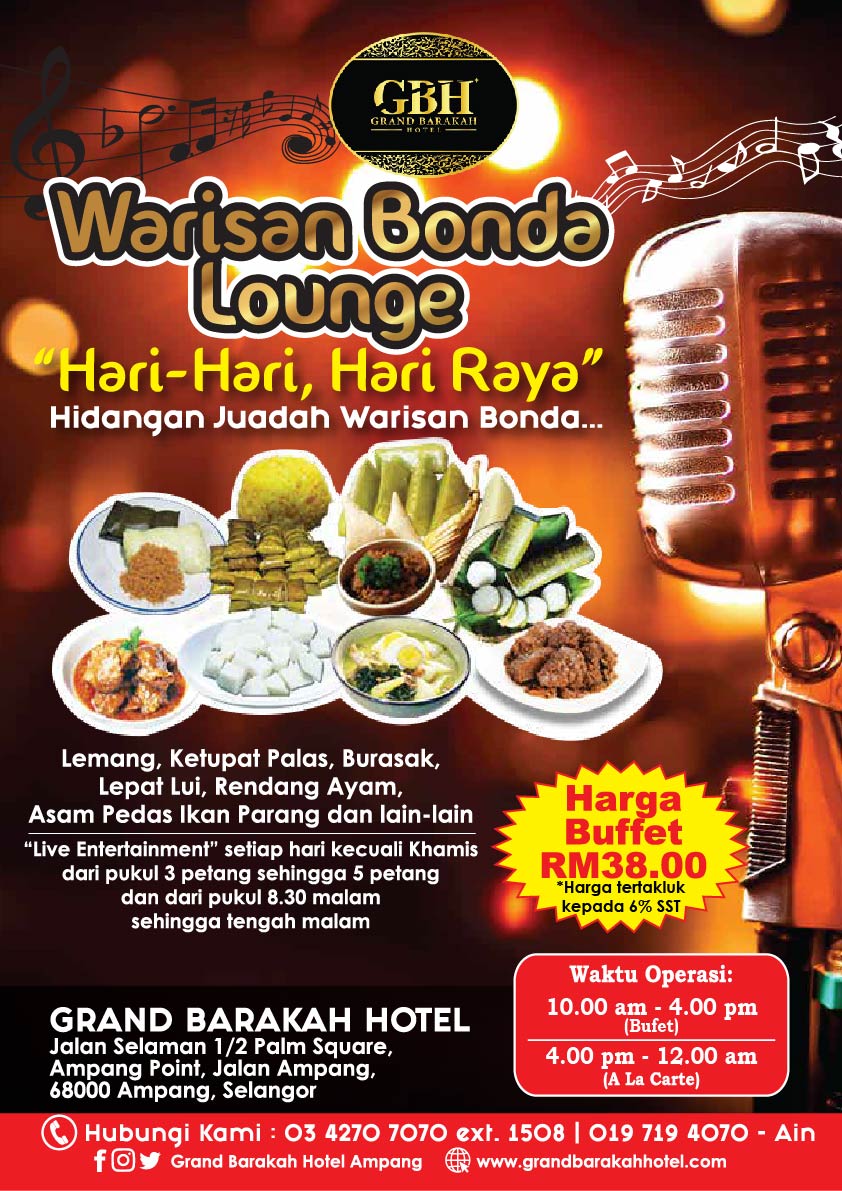 Contact us for reservations:
Alma: 0199614070
Lina: 0199624070
Ain: 0197194070
Nik: 0197564070
"Hari Hari, Hari Raya"
Everyday 10.00am - 4.00pm (Buffet)
4.00pm - 12.00am (A La Carte)
Warisan Bonda Lounge
Ongoing
Are you longing for a traditional Hari Raya feast? At Warisan Bonda cafe in Grand Barakah Hotel Ampang, we are having a variety of Eid dishes such as lemang, ketupat palas, nasi impit, burasak, lepat lui, rendang, asam pedas and others that will surely create a nostalgic memory for you. To experience that Raya feeling why don't you wear some "Baju Raya" because we will also be playing some Raya songs and we are sure you will be singing along to the tunes. Are you feeling all nostalgic now? Do come with your family and friends and have a feast.
Live entertainment everyday except Thursday from 3.00pm to 5.00pm and from 8.30pm to midnight. Don't miss out on this. See you there!
Prices: Promotion Price: RM38 per person
#grandbarakahhotel #grandbarakah #hariraya #makananwarisan #lemang #ketupat #ketupatpalas #burasak #lepat #lepatlui, #rendang #rendangayam #asampedas #ikanpari #makan #hotel #kualalumpur #selangor #ampang #tourist #vacation #staycation